Kratch, Hartness & Clem @ Clare & Don's (Falls Church VA)- just added Paul Bell!
September 16 @ 7:00 pm

-

10:00 pm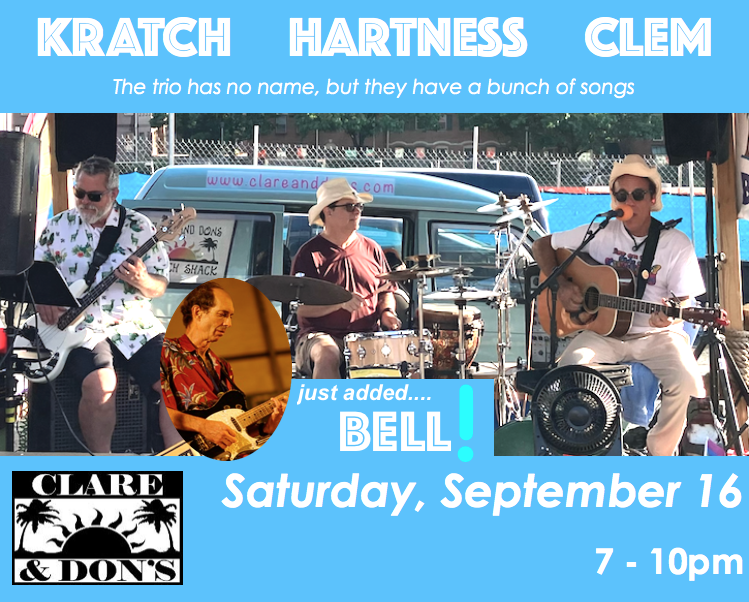 For the second time ever, the greatest nameless trio re-assembles for folk-rock, frivolity & fish entrees at Falls Church VA's finest inland Beach Shack venue: Clare & Don's.
Last time we played was at this same spot in July 2022, and despite the intermittent showers (influencing our first temporary and offensive band name), we had a marvelous time and can't wait to do it again.
Please join us!
Kurt Kratch – veteran bassist extraordinaire with rugged Hemingway handsomeness
Eddie Hartness – my ole EFO bandmate and everybody's favorite percussion man and lovable Libra
MC – guitarist and microphone hog
just added to supersize the trio….
Paul Bell – Wammie-award winning lead guitarist with more show tales FROM the road than squirrel tails ON the road!