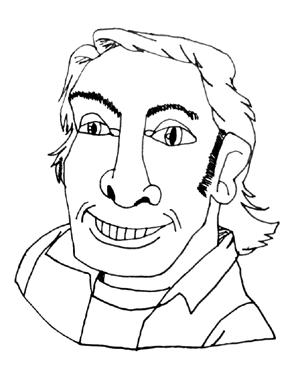 I was born January 6, 1966 in Atlanta GA.  I'm the middle of three boys- so close in age that calling "front seat" even happened in utero.  By the late 60s, our nuclear family reverse-carpetbagged our way to the slums of McLean VA & would remain there through the inventions of the microwave, VCR & pet rock.  By fifth grade, I had simultaneously taken up the guitar and the trombone.  With both musical clefs under my belt, I was invincible, unstoppable & humble. Due to all the distractions over the next forty years with bands, gigs, practices, recordings, I have completely forgotten to decide what I want to be when I grow up (perhaps in the next half century).
While I have a great passion for The Beatles, Bond movies & 72 degrees with a 10% chance of rain…. my greatest love is for my son, James (b. July 23, 1994).  The caricature above is his work.
Click any of the links below for more details about my musical triumphs and tragedies.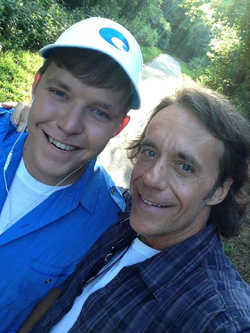 ---
"…the man impossible not to like"
– Cville Weekly
(If only that was true, but yes, this was actually written about me.  I've had great trepidation quoting it for promotional purposes, but after consulting with my priest, spiritual adviser, tennis coach & parole officer, I plan to use it in every possible way until my last dying breath.  I'm even contemplating a back tat…)