Michael Clem appearance on Ellis Paul's Halloween Party (online)
October 31 @ 8:00 pm

-

11:00 pm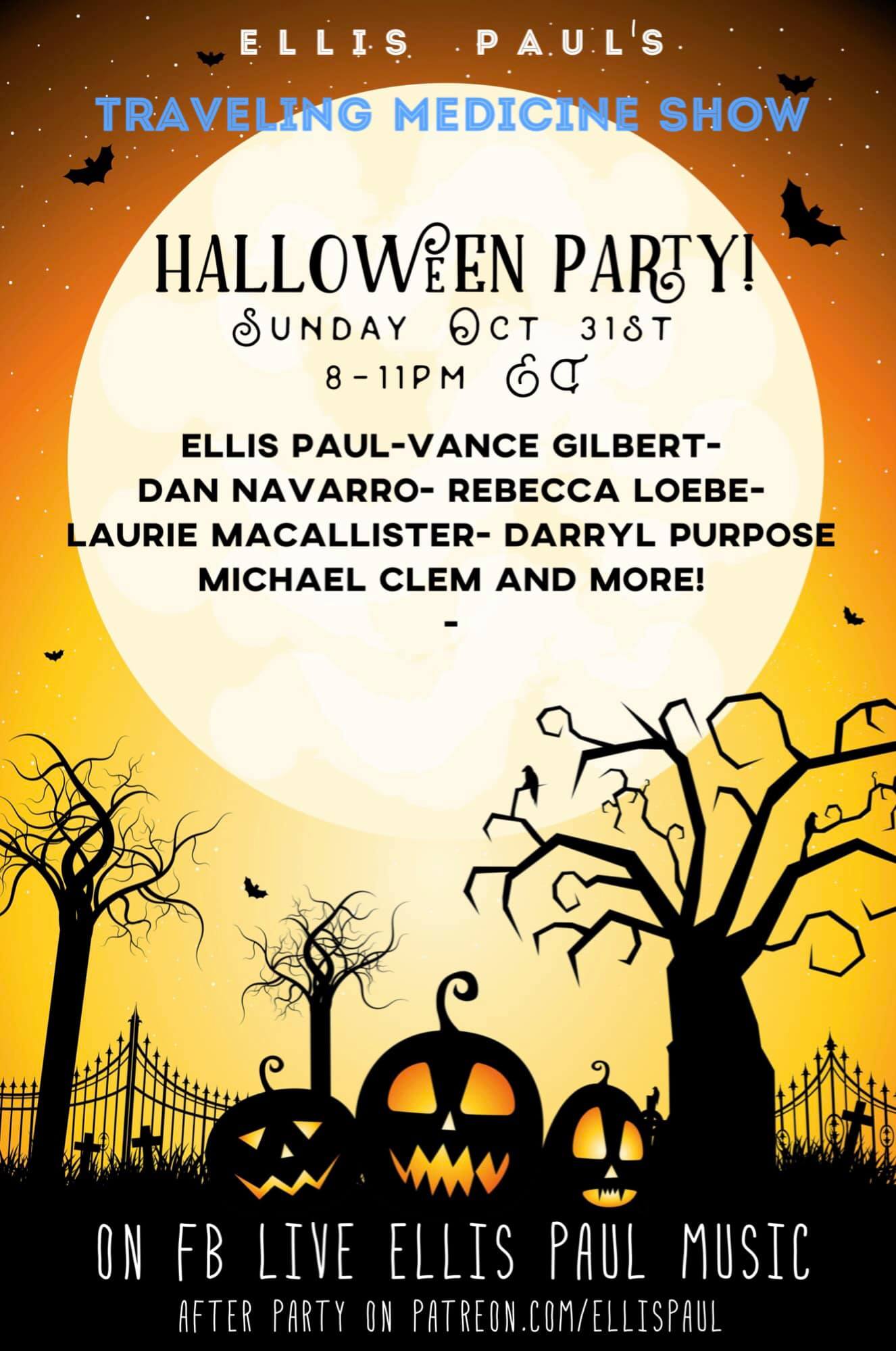 My ole pal/former housemate turned Crozet-homeowner is carrying on with his dedicated mission of online shows (one of the most diligent in the biz)…. ELLIS PAUL's Halloween Party will be featuring a bevvy of fellow troubadour pals from abroad who will be logging in, as well.  Me? I'm local, so I'll be crashing HQ right after my Susie and The Pistols gig up the road at Stinson Vineyards.  This show will be on FACEBOOK LIVE ELLIS PAUL MUSIC.
Don't know what I'll do… play a song, play bass accompaniment, answer the doorbell with Tootsie Rolls… who knows, but I'll be there.
Two standout memories of Halloween with EP include
1. (2009 or 10) visiting his rental townhouse in Crozet while co-writing the song "Grapevine" over copious amounts of wine, whilst answering the door every 90 seconds in the treak-or-treat heavy neighborhood of young families.  The song was finished and the candy was dispensed.
2. (2014) Living back with me in Charlottesville, EP had the idea for his 10/31 online Concert Window show to dress up like members from KISS.  As fate would have it, our neighbor Matty Metcalfe (I'm not making this up), just happened to be hosting a friend who was an expert KISS makeup artist, Mike Woods.  The results speak for themselves, and it's still one of my all time favorite online show experiences.