Michael Clem solo @ The Buckaroo Bar (Des Moines IA)
March 25 @ 6:00 pm

-

10:00 pm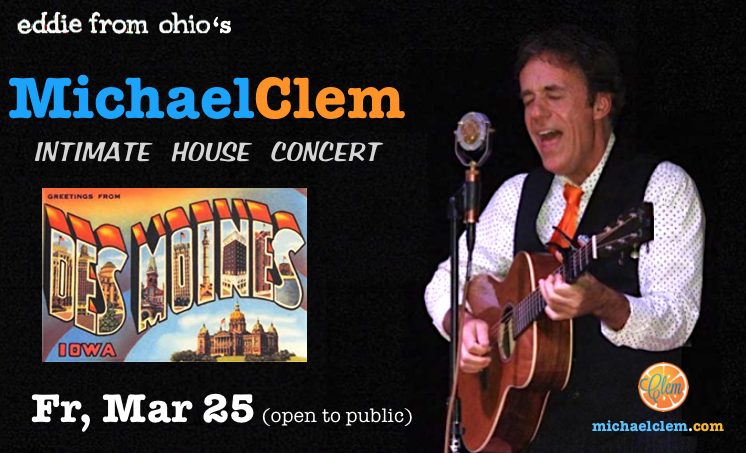 The Buckaroo Bar is an established house concert series and I'm delighted to be a part of their calendar.  They describe themselves as a place where music lovers can enjoy their favorite artist and original songs in a relaxing and intimate setting.  Works for me!
This will be my second time at this cool speakeasy.  First time was a blast (November 2019), which was pre-Covid.  I've written a bunch of new stuff since then – c'mon out, Hawkeye State!  I've always loved Iowa since the EFO days of playing throughout the state.
This show is OPEN to the public, so make your reservations by sending an email to Chris, your host, at chris.hlogsdon@gmail.com.  Details and address will be sent back.
There will be a potluck gathering before at 6pm.  The show will start at 7:30pm.