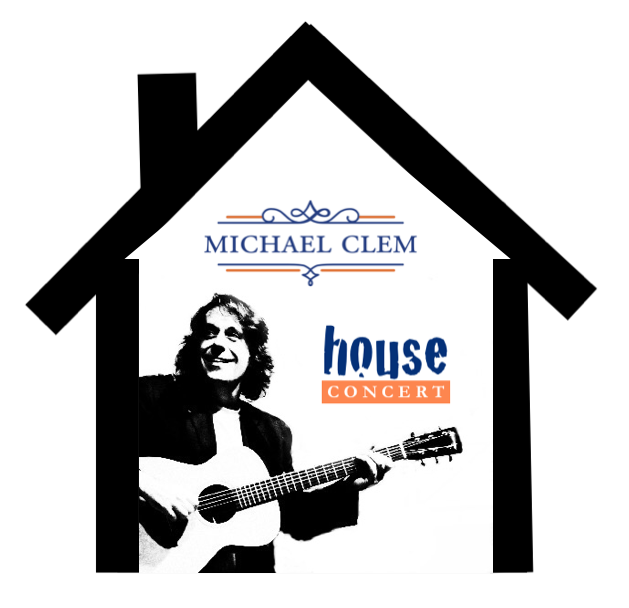 Steve Lipton
Vienna VA house concert 24 July 21

I saw a note on Facebook that Mike Clem had some dates free and he was looking to book a house concert or two. Who wouldn't want to have a bunch of people sitting in your backyard on folding chairs listening to original songs they most likely have never heard before? It helped that (co-host) Chris is a huge Eddie From Ohio fan, and Mike is one of the founding forces of that band. So we set the show for this past Saturday at Chris' place in Vienna. It was a remarkable experience.

It turns out, Mike is a philosopher/humorist who has a music problem. He gave us the insights behind the songs, be it the reason it was written (a pandemic pledge to write a song each day for a month) or the person to whom to song was directed (such as the one written for the guy who was now with his ex.) Plus he can sing like a Byrd and play the heck out his guitar. We listened, and laughed, and even cried some.

Why am I telling you this? Because it you ever get a chance to have Mike perform at your house, or go see him at someone else's, or see him perform his solo material at a venue, do it. I certainly hope we can host a future performance at our house.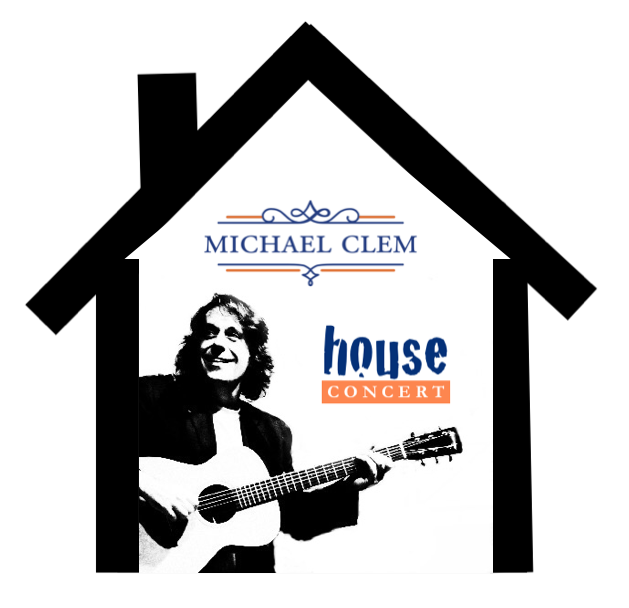 Cheryl Anne Miller
Hinton WV house concerts 6 Mar 20 & 16 April 21

Having a fun event? Need some music to fill the void and make it THAT MUCH more fun? Michael Clem is the musician friend you are looking for. Believe me, you won't regret it. Ask my friends… I've hosted TWO house concerts!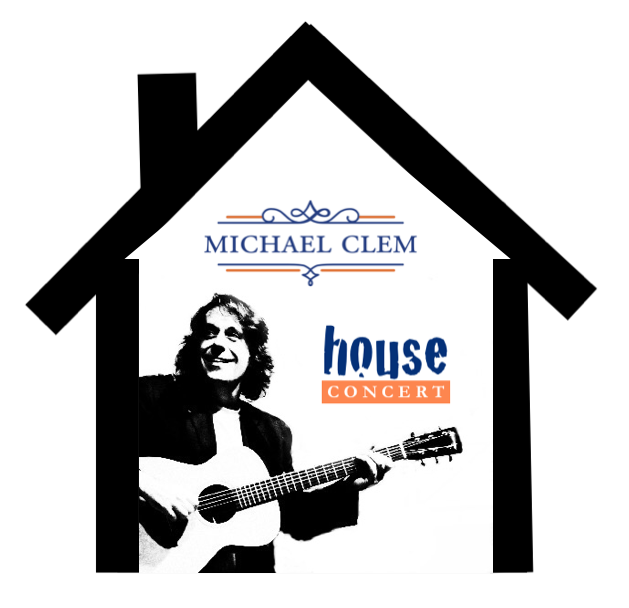 Tom & Michelle Helf
Glen Echo MD house concert 29 February 20

Michael (don't call him Mike) Clem wowed some 50 of our friends and family with his stellar musicianship, humorous anecdotes, and general bonhomie. The clementine-adorned coasters were also a nice touch. We will gladly have him back in our home once he learns some new material.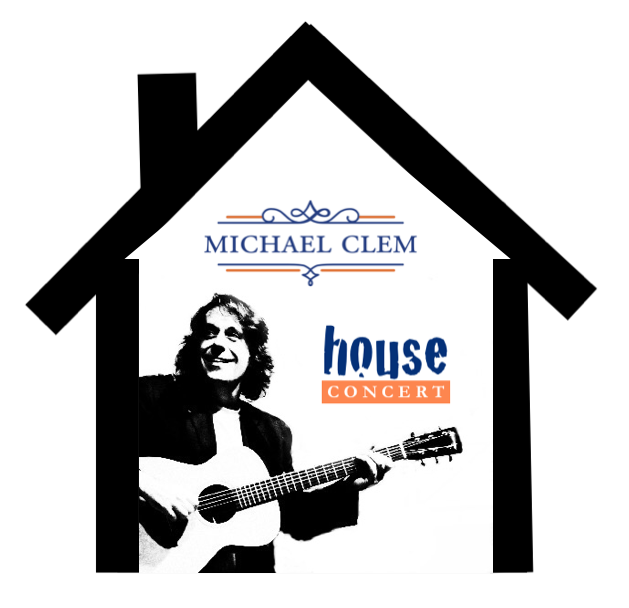 Amy Dale Harris
Wake Forest NC house concert 1 Aug 21

If you are considering hosting a house concert – don't hesitate – it is an awesome experience! We hosted a gathering of 30+ people that ranged from familiarity with Michael's music to those that had never heard him perform previously and everyone thoroughly enjoyed themselves. His music, storytelling and humor made it an exceptionally fun afternoon. The only bad part was that it had to end!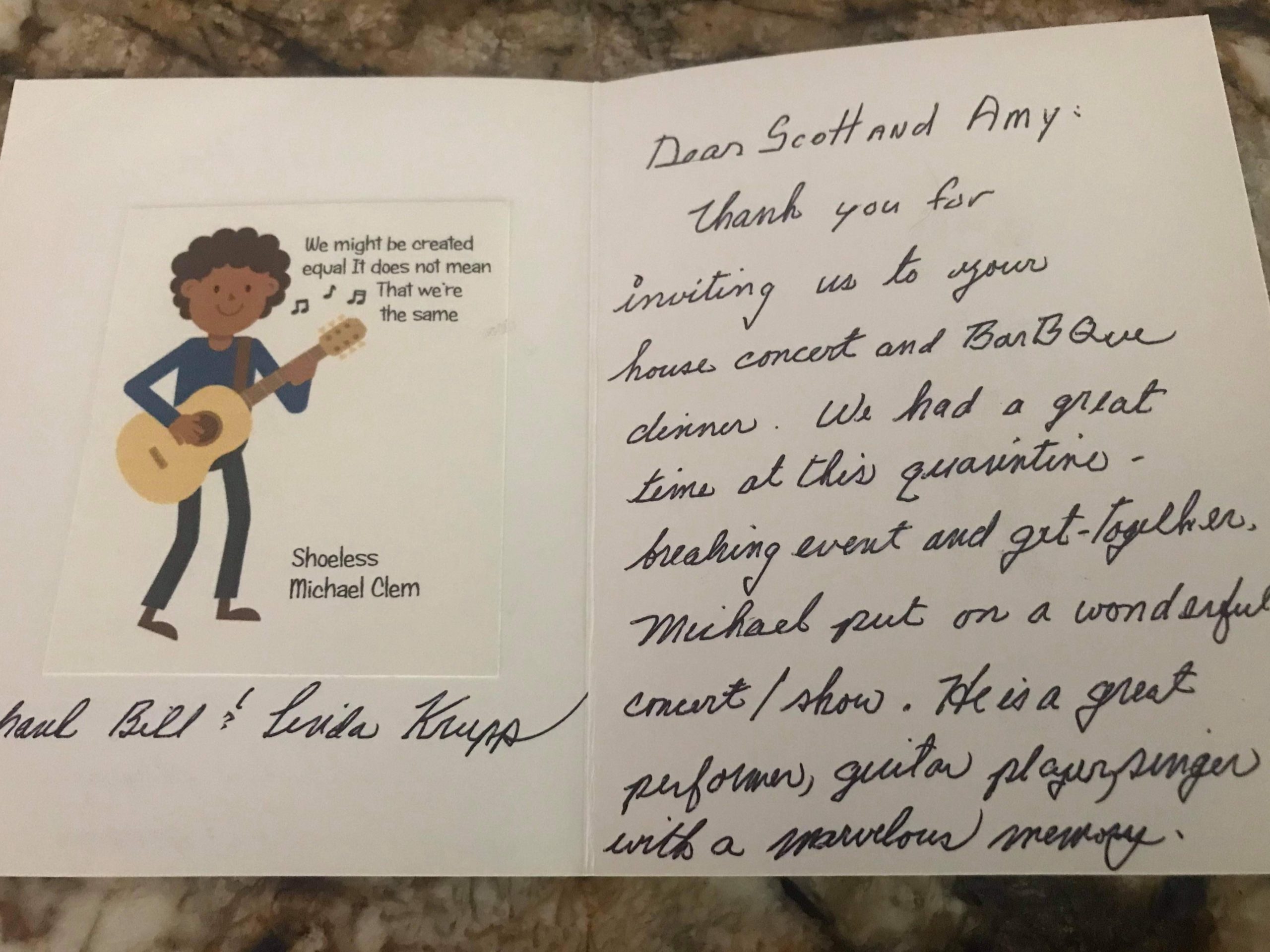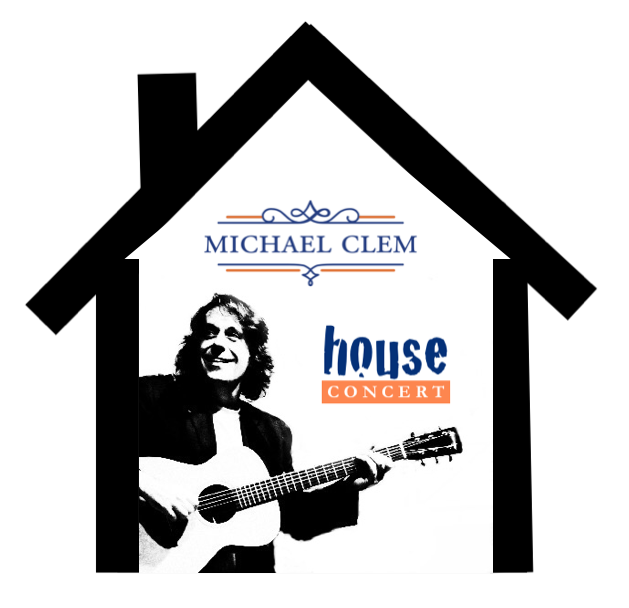 John Undeland
McLean VA house concert 23 July 21 & 10 Sep 22

Clem didn't suck! We had an absolute blast hosting the super talented (and even better guy) Michael Clem. Mike's set was equal parts heart-filled harmonies and spit-out-your-wine hilarity – Mike is chock full of belly laughs in addition to his prodigious musical talent. After the show, our friends mixed seamlessly with Mike's devoted fans (dare I dub us Clementines?), which made for a fun and extended after-party. A perfectly lovely evening and we can't wait to host the "Darling Clementine" again!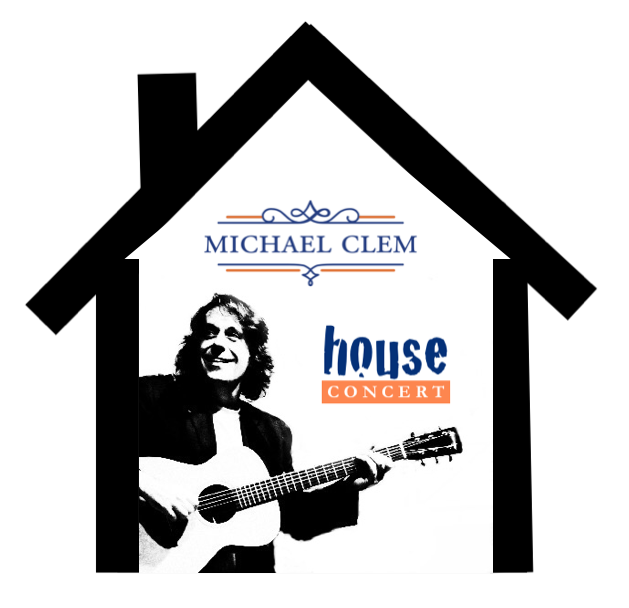 Polly King
Palmyra VA house concerts 27 Nov 15 & 25 Feb 18
Lynchburg VA house concert 2 Oct 19

What's a Michael Clem show like? Well, you know how it is when someone says something completely unexpected and so funny you're stunned for a moment? And then you start laughing, the person next to you laughs, and you go on until your sides hurt? Then that same someone says something else that is so profound, deep, and moving that the tears spill from your eyes and you feel that clutch of emotion you can't describe, but it sure goes deep. Michael insists that you feel the rich emotions of simply being alive.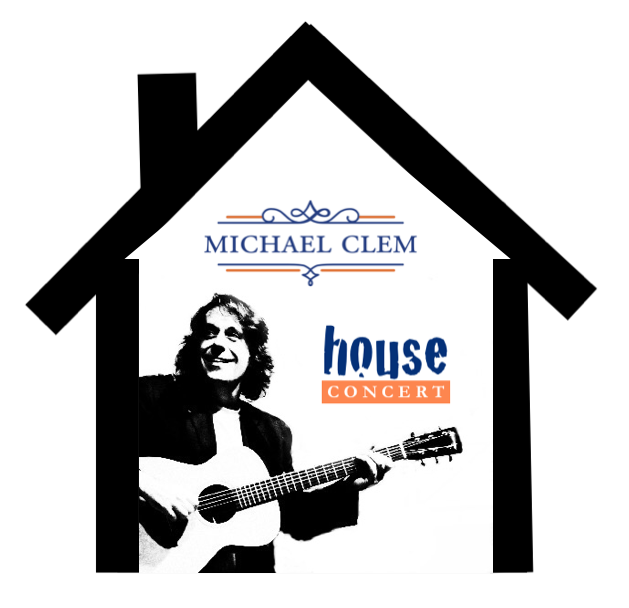 Seth Lovell
Charlottesville VA house concerts 1 Sep 19, 13 Dec 19 & 4 Sep 22

Our family has followed Michael's music (both with Eddie from Ohio and his solo work) for many years. We are BIG fans and were excited to learn of the opportunity to host him at our house. We invited a crowd of neighbors and friends and were not disappointed. Michael put on an incredible show, demonstrating what a talented musician, incredible performer, and entertaining storyteller he is.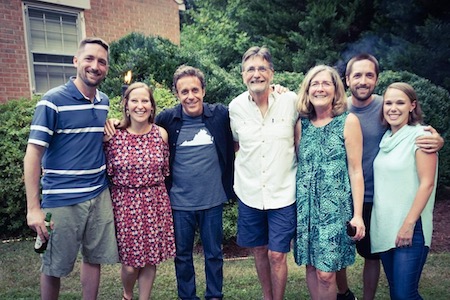 We enjoyed the first house concert so much we invited him back a few months later, and plan to have a third house concert in the near future!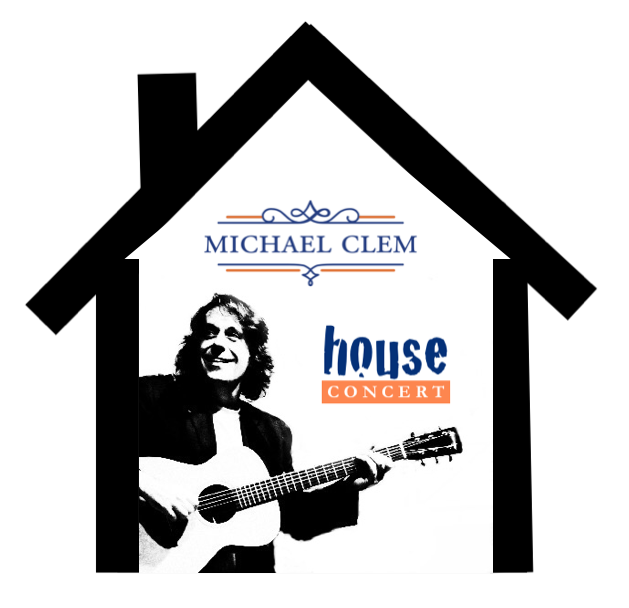 Susan Hall
Hanson MA house concert 5 Nov 21

Such a fun night, I haven't laughed that much in a long time. Thanks to Michael Clem for the wonderful music!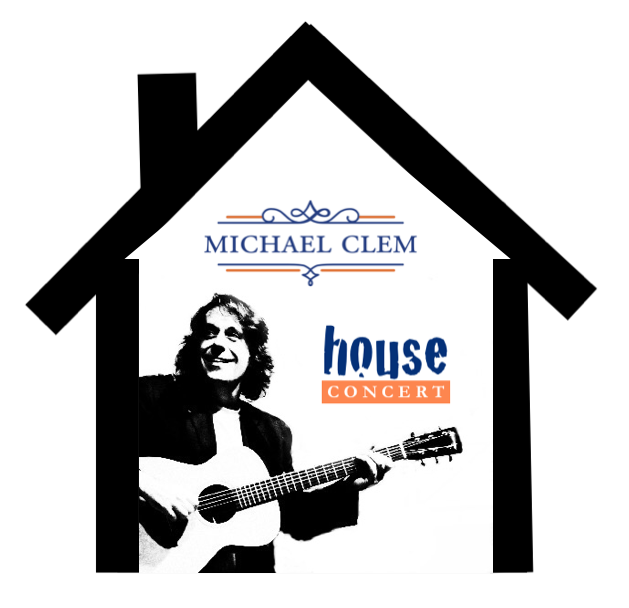 Carrie & Ken McCauley, Music On The Heights
Broadlands VA house concert 12 Mar 22

Michael is a master storyteller and songwriter who had our guests smiling and laughing all night long. To say he was extremely engaging would be an understatement. Michael is a professional not only his music, but in all communications leading up to and after the concert. He has an infectious spirit that appeals to listeners of all ages. We would gladly host him again.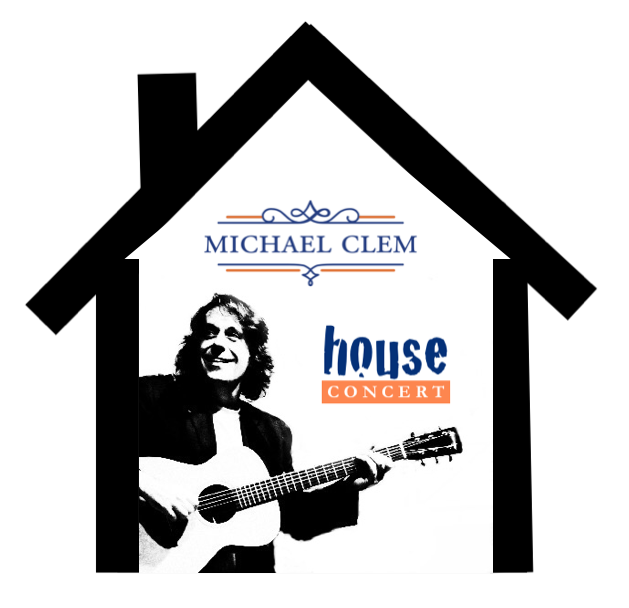 Jeff Angwin
Morgan Hill CA house concert 26 Sep 21

Michael flew all the way out to California to grace 30 of our (still) closest friends with his wit, wisdom and wicked humor. What a blast! He even sang a serenade to our dog Lucy (Lucy in the Sky?, Loose Lucy?, No… Lucille!). We are now hooked on this House Concert scene, and would have him back in an instant.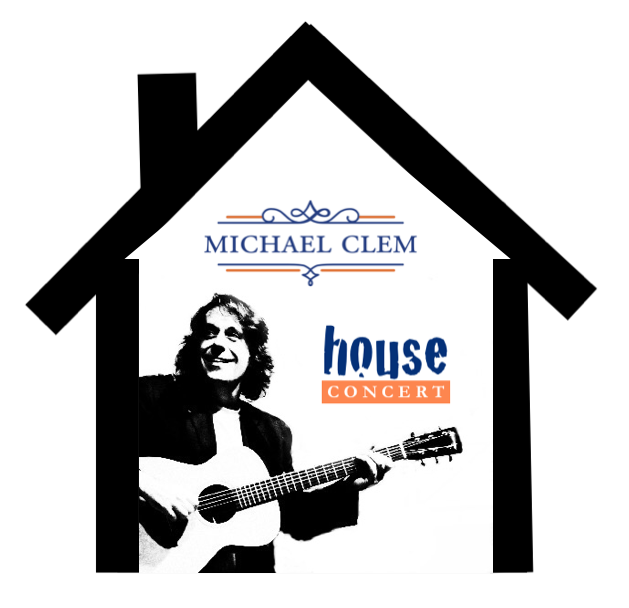 Allyson Garnett
Atlanta GA house concert 30 Jul 21

Michael Clem's house concert was creative, fun, funny, and just plain fantastic. He combines musical instrument and vocal talent with unique wit and wisdom into a fun night for all. Everyone at our house concert in Atlanta loved the show. Michael is fun, talented and just a nice guy all around. Hoping to get on his schedule in the future.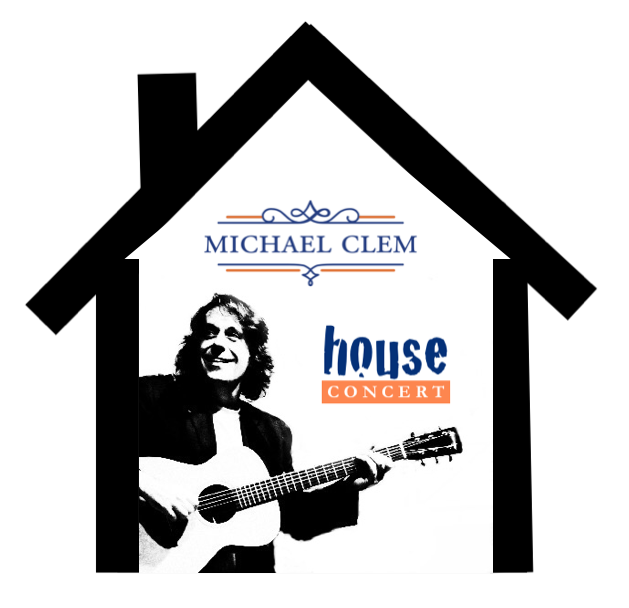 Rachel Smith
Annapolis MD house concert 29 Apr 22

A house concert is the way to go with Michael Clem! After the initial furniture rearranging to create orchestra, mezzanine and balcony seating, and a load of his laundry, Clem doesn't disappoint. He travels with Hanson who will undoubtedly make a personal appearance, just make sure to hide your nuts before they arrive. Invite all your neighbors, even if you don't know them, due to pandemic aphasia or loss of your rolodex in an international move. Clem personalizes the experience by recalling names and occupations of your guests (better than you) and relating it to his music or the topic of his witty stories. We are just waiting to see what he rhymes with Magothy for Round 2 of the Annapolis house party. Thank you Michael, it was so much fun, hot sauce and all!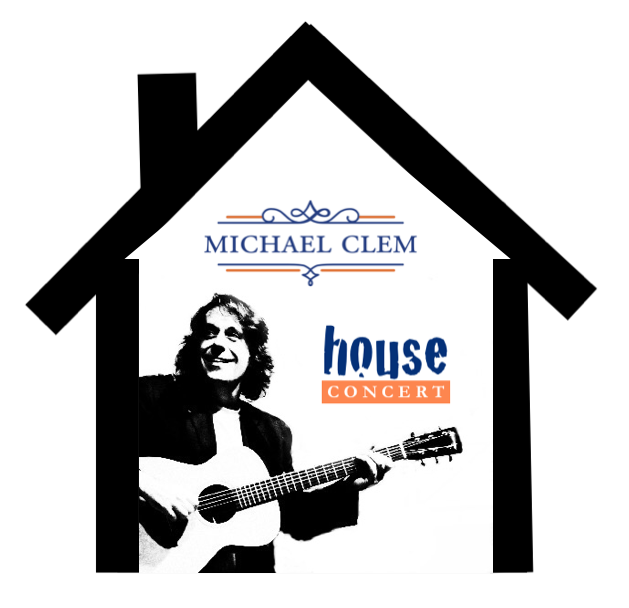 Dan Schueckler
Winchester VA house concert 26 Jun 22

It was great having Michael Clem perform for us and 50 of our closest friends at a house concert this weekend. Many of our guests had not encountered Michael or Eddie from Ohio before, but everyone loved it and continues to rave about him.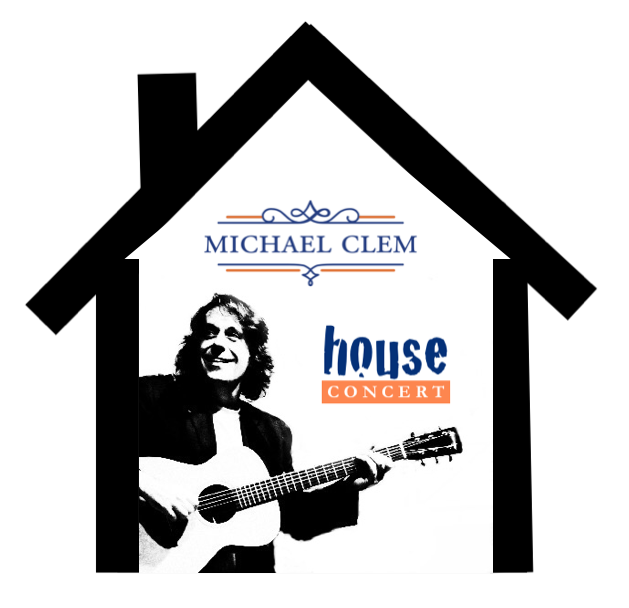 Marie Fiorello Spilman, Three Labs Concert Series
Charlottesville VA house concert 21 Sept 19 & 12 Nov 22

Great night enjoying friends and the wonderful music and storytelling of Mike Clem.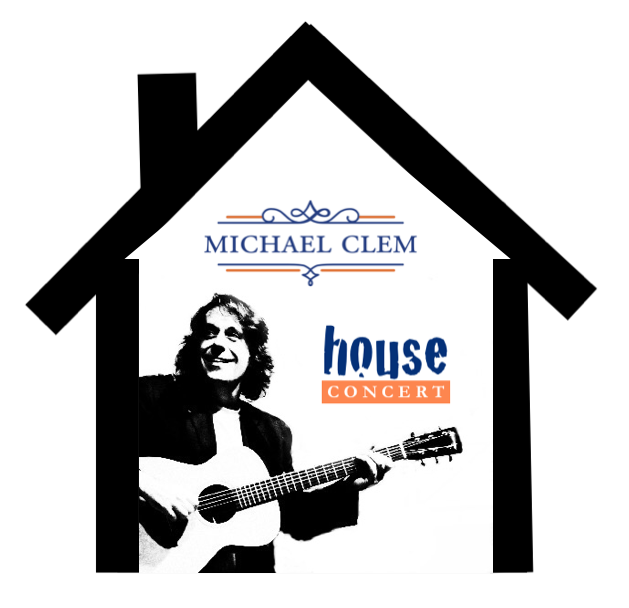 Bob Woodington
Midlothian VA house concert 3 June 23

Thanks for the AMAZING concert, and pulling out some of the old stuff for this old man!  Everyone else should ABSOLUTELY book a house concert now! You'll be glad you did!!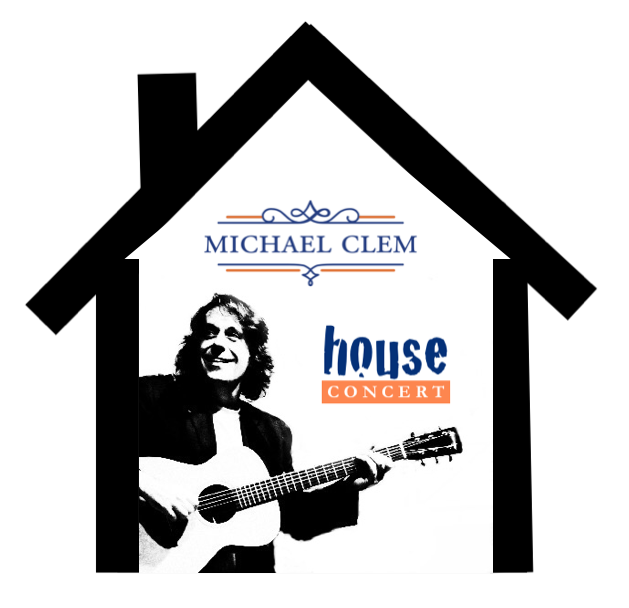 Jan Labellarte Beatty
Bethlehem PA house concert 5 Aug 23
Such a pleasure all around! Would do it again in a heartbeat and can't wait for more fun music from Michael Clem.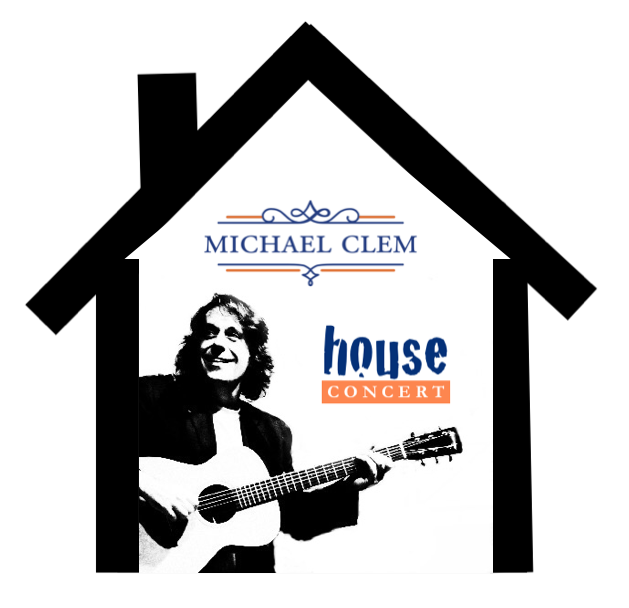 Chris Ann Harmeyer-Logsdon
Des Moines IA house concert 8 Nov 19 & 25 Mar 22

Michael Clem is a high energy, funny and very talented singer and songwriter! Everyone who attended the house concert said that it was one of the best they had the pleasure of seeing. "If you're not having a great time at his show, then you're not trying!"